15 novembre 2007
Arty Girlz Challenge #9 & DCM Little extra
Bonsoir !
Voici quelques cartes rapides faites hier soir. La première est pour le challenge de Arty Girlz Challenge (il fallait faire une créa avec un ou plusieurs coeurs). Je l'ai couplée avec le Little extra du blog de Daring Card maker où il fallait faire une carte avec une pile de cadeaux.
Hi ladies !
Here are some cards I made quickly yesterday evening. The first is for the Arty Girlz Challenge (we had to make a creation with some hearts). I coupled with the Daring Card Maker's Little extra (the subject was Piles of parcels).
Les autres cartes sont faites toutes en chute de papier
The other cards are all make in scraps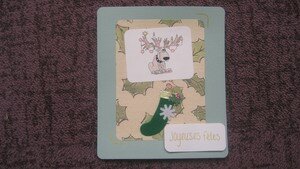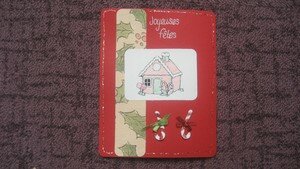 Cliquez pour les agrandir
Clic on them for a better view !
Merci d'être passé et pour vos petits mots, ça fait chaud au coeur
Thanks for looking and for your comments !
Commentaires
Poster un commentaire