10 novembre 2007
Et voici ... Arty Girlz challenge #8 et Cartes maniak #27
Et voici 2 cartes, une pour le challenge du blog Arty Girlz Challenge.
Le thème était "Bling", il fallait un élément qui brille. J'ai choisi de mettre des pailletes en gel autour du Joyeux Anniversaire. Les fleurs sont des stickers Sandy Lion.
And here are 2 cards, the first for the Arty Girlz Challenge's blog. We had to use something shiny and I chose glitters ! The flowers are stickers from Sandy Lion. TFL ! (click for a better view)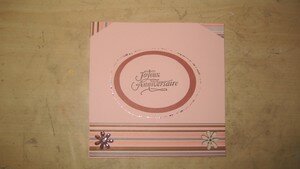 La deuxième est pour le challenge de Cartes maniak, il fallait scraplifter une carte de Sylvie, alias Crazystamps !
Voici ma carte :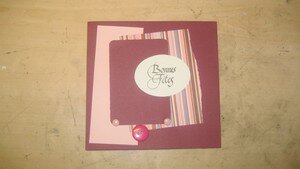 Les papiers sont de Bazzill et Chatterbox, j'ai ajouté deux brads et un bouton.
C'est tout pour ce week end !
Bon week end & merci pour vos commentaires qui me font toujours plaisir :-)
Commentaires
Poster un commentaire