03 novembre 2007
DCM et Cartes maniak #26
Bonsoir ! Voici deux nouvelles cartes pour ce week end !
La première est une carte faite pour le challenge du blog Daring Card makers, il fallait au moins un élément découpé à la main et j'ai découpé le N de Noël.
Good evening ! Here are two new cards for the week end !
The first one is a card for the Daring card makers challenge's blog, there must be an element of handcutting and I handcutted the letter N for Noel :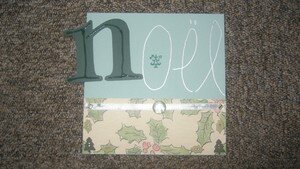 Papiers Bazzill et Flair design
Ruban
Boutons fantaisie
Tampon
Et la seconde carte est pour le challenge de Cartes maniak :
And the second one is for the Cartes maniak challenge's :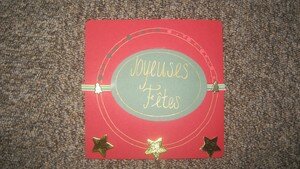 Papier Bazzil, ruban American Crafts, brads et petites étoiles trouvées chez Casa.
Au début ma carte ne me plaisait pas trop et finalement j'ai piqué l'idée de Laure, du DT de Cartes maniak, j'ai fait des petits trous à l'emporte pièce et j'ai collé du papier vert et rouge à l'arrière !
Merci à toutes celles (et ceux) qui s'arrêtent pour mettre un petit commentaire ! :-) Ca me fait toujours très plaisir !
Thanks to all of you who stop here and write a little comment ! :-) It always makes my day !
Commentaires
Poster un commentaire